Inside PRS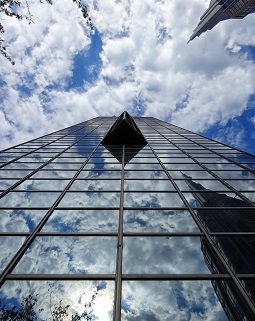 The New Year brings with it all kinds of interesting events and challenges, and the happenings within PRS are no different!
NEW RISK REPORTS FOR FEBRUARY
First up, we have all new and original political and country risk reports for February.
Brazil heads the list for our coverage of the Americas. We'll have a look at the direction of the Temer administration as it attempts to implement the reforms required to fix the broken economy amid an ever-expanding corruption scandal that has led to the resignation of several of his Cabinet ministers, and assess the prospects for the government's agenda leading up to campaign for presidential and legislative elections in October 2018.
On the Asia side, we'll on Vietnam, where the Communist Party continues to embrace a liberalizing economic agenda without contemplating the dangers of political reform. Among other items, our report looks at the key actors in the CPV hierarchy and measures the threats posed by civil protest, notably concerning environmental policy, leveled against foreign investors with poor pollution control management, and against the Chinese, resulting from Beijing's aggressive South China Sea tactics.
In the Middle East, our coverage includes Iraq, where a protracted, but so far successful, campaign to force ISIL's retreat from the city of Mosul, its last stronghold in Iraq, has overshadowed the continuing political dysfunction in Baghdad, where ethnic and sectarian rivalries and mistrust have impeded Prime Minister Haider al-Abadi's effort to implement reforms aimed at improving government transparency and efficiency. The update will examine the prospects for liberating Mosul, and for maintaining a semblance of unity among the political factions once the common enemy is safely at bay.
And in Africa, President Alassane Ouattara's government in Côte d'Ivoire has been shaken by a mutiny by soldiers demanding higher pay and better living conditions. Although the incident was resolved after the government agreed to the soldiers' demands, the episode highlights the dangers posed to civilian leadership by the country's fractious military.
Ouattara faces no imminent threat to his power and the mutiny does not appear to have dented investors' trust in the government's economic management, but international confidence in Ouattara will quickly erode in the event of further signs of unrest in the barracks.
NEW PROPRIETARY COUNTRY RISK SOFTWARE
PRS' new country risk software is complete! PRS2017 is an upgraded version of the proprietary database and data analysis software that is a vital tool in the formulation of our risk assessments. The software provides our analysts with ready access to tens of thousands of data points that can be used to determine baseline levels of country risk, inform the calculation of regime probabilities and risk trajectories that are central components of the Coplin-O'Leary methodology, and alert analysts to changes in economic conditions that could impact risk levels in each of the 100 Political Risk Services (PRS) countries covered.
NEW PARTNERSHIPS AND EVENTS
We are extremely enthusiastic about our recent efforts to develop our longstanding data series into new products that will aid our clients in the investment and academic fields.
Late last year we began discussions with Queen's University as part of the institution's InnovationXL suite of programs and services designed to help partner firms in the development of unique technologies.
As such, PRS will begin working with a range of entities this spring in an effort to bring the new products to market, including: The Southern Ontario Super Computer Innovation Platform; the Queen's Centre for Advanced Computing; and The Smith School of Business-Scotiabank Centre for Customer Analytics. Stay tuned here for some very interesting announcements.
On this score, PRS is in discussions with an interesting firm, Eidosearch, which uses patented pattern matching technology to project probable event outcomes and find relationships in asset classes within Big Data. The two companies offer complementary products.
CORPORATE SPONSORSHIP AND CONFERENCES
Our corporate sponsorships and community involvement continues. Over the past year The PRS Group has sponsored the Charleston Jazz Orchestra, the Charleston Symphony Orchestra, the Renaissance Women of Charleston, and local professional groups designed to enhance science, technology, engineering and mathematics programs for Lowcountry children.
This year, we are proud to help sponsor Charleston's annual Spoleto Festival. Approaching its 41st season, and recognized internationally as America's premier arts gathering, the events include performances in opera; theater; dance; and chamber, symphonic, choral, and jazz music.
PRS is also in early-stage discussion with the team at The Alpha Pages, a print & digital investment media firm which operates Modern Trader magazine and FINalternatives, a leading hedge fund website. Both firms are looking to hold conferences in Chicago and New York that deal with aspects of the alternative asset industry and investment. Stay tuned for updates on what promises to be very interesting events.
MEDIA INTERVIEWS & CLIENT DISCUSSIONS
Clients should know that PRS has been featured in the press often over the past month, notably for its outlook on select countries. Private Equity International asked us for our assessment of the risks facing private funds and their ability to deploy capital abroad in the face of rising as the rise of populist movements. Readers can find the article in the February issue of Private Funds Management.
Similarly, Modern Trader asked us to provide a set of assessments and forecasts for select geopolitical events and their impact on various asset classes in their special February issue on forecasting. We talk about the trajectory of US equities, the trading strength of the yuan, the outcome of France's elections on the 10 year note, and much more.
Finally, as PRS rolls out its proprietary corruption 'best practices' module, designed to assist public entities in their anti-graft policies and overall rating scores, Dr. McKee is pleased to be in talks with several Middle Eastern governments about developing specialized policy initiatives to help their countries increase transparency in public affairs and improve the business climate.
PRS & THE IMF
And, as is the case monthly, the IMF used a number of our risk metrics and data series to further their very interesting research agenda. Significantly, the Fund queried how political and country risk affects growth and, in so doing, examined the scope for further global and regional financial integration in Latin America, quantifying the potential macroeconomic gains that such integration could bring
The IMF also considered US monetary conditions and emerging market corporate debt, and used our financial and economic risk data to analyze this relationship. The study made clear the inverse relationship, which is especially pronounced among SMEs, and those in open economies with flexible FX rates.
Since 1979, The PRS Group Inc., has been a global leader in quant-based political and country risk ratings and forecasts. For more information on The PRS Group and its wide range of risk products, go to: www.prsgroup.com or contact us at (315) 431-0511.